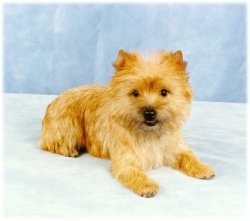 Tara

Tara is owned by Joe Vernuccio of New Haven, CT. Joe first came to Calif. when Tara was 8 weeks old (see picture below). He then returned in September to pick her up.
He also brought her back to Calif. for the Cairn Terrier Club of Northern California Specialty held in February each year.
Tara started her show career being owner/handled, with a little bit of long distance help from her breeder. She finished in grand style with a handler, because Joe could not take the time away from work.
She started with 3 Best of Breeds and one Best of Opposite Sex all from the classes. And finished with three majors (2 four pointers) and a Best of Breed over Specials again from the classes
DOB: June 3, 1998
Titled: Jan. 22, 2000
Tara's pedigree click here.
More show pictures coming soon!
If you have any questions, please feel free to contact me or Joe.
Click on the following name to see pictures of her litter mate Spike.
Tara's sire and dam are GCL clear.
Contact: Rose Croft Cairns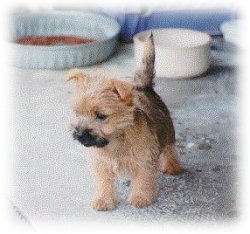 This is what Tara looked like at 8 weeks old, when Joe first saw her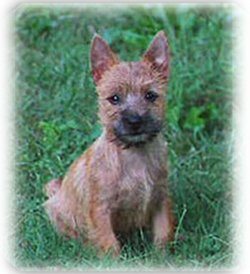 14 weeks old
This page has been visited

times since October 15, 1998